Tips to Create a Business Card Professional Design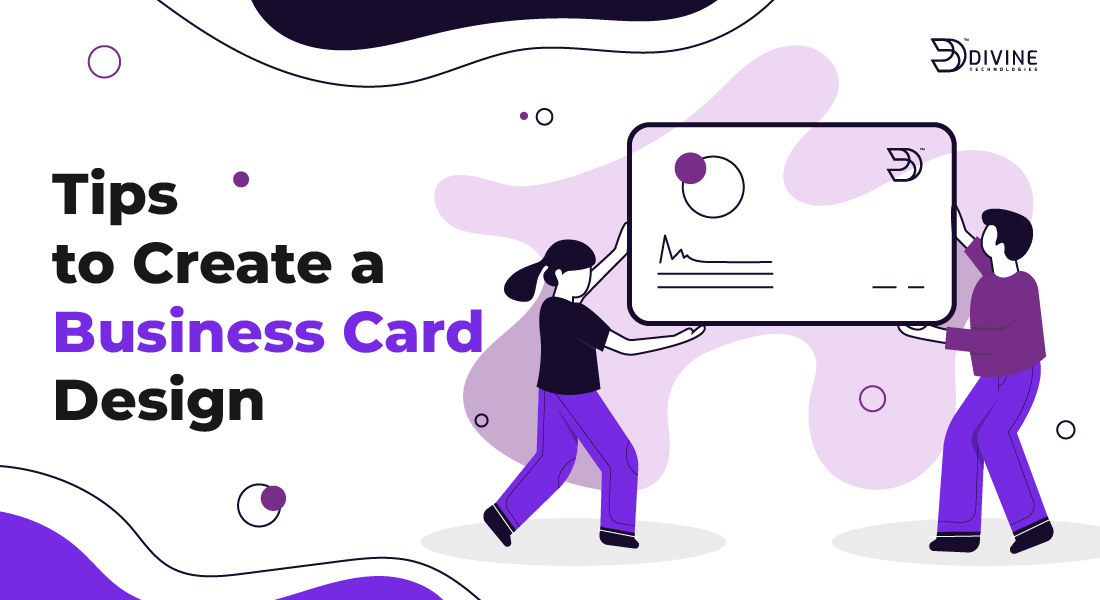 A business card is an exceptional networking and marketing tool with great potential in the journey toward a successful business. It emulates the business ethos that assists you in making a lasting impression of your brand on the minds of your potential. So, any shortcomings in business card design may cost your business a lot!
But don't you know how to design a professional business card empowering your brand rather than breaking it? If yes, then this guide is for you! This guide will throw light on six remarkable tips to design 100% professional business cards that will undoubtedly allow your business to be placed at the forefront in the eyes of your prospects.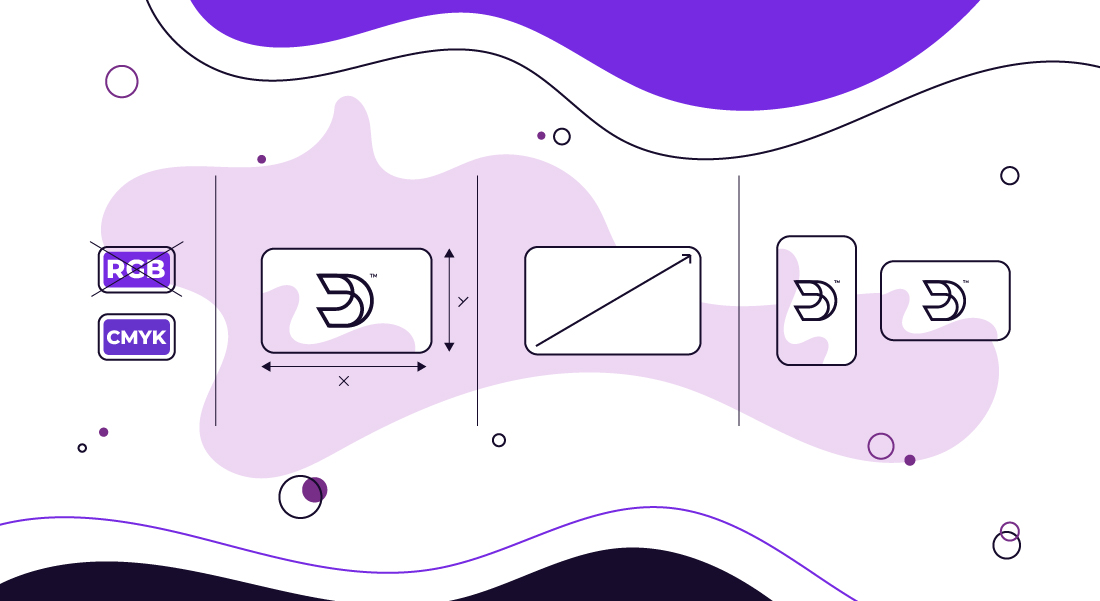 So, let's get started!
Effective & Professional Business Card Design Tips
#1 Choose Template That Resembles Your Brand
A business card conveys a lot about your business to your potential. It's highly recommended to choose a perfect business card template design that delivers the exact message of your brand rather than mislead your prospects.
For example, if you're into the tours and travel business and specialize in international tours, it should be reflected on your business card. If you're in an education business, your business card template should reflect the education and study-related elements.
It will assist your prospects in connecting easily with your brand, products and services. So, choosing a perfect template design for your business card is crucial in the initial step of the direct marketing campaign that you can't evade.
#2 Typeface is Crucial
Fonts and typefaces are the foremost elements of branding, graphics design, and the printing industry. Usually, most people use these two terms interchangeably; however, it's not like that! Both the terms have a very thin difference that sometimes creates the biggest confusion.
Typeface refers to the collection of related fonts; however, font refers to the weight and size variations of a particular typeface. For example, Roboto is a typeface, but Roboto Thin, Roboto Light, Roboto Regular, Roboto Medium, Roboto Bold, Roboto Black, etc., are examples of fonts.
While talking about a business card, choosing a wise font and typeface that can reflect your brand well is important as it directly impacts readability which is its substantial element! As you know, a business card consists of significant business information concisely. So, don't forget to make it clearly visible, as it will create the first impression of your business in front of prospects. Isn't it?
All in all, it's advisable to try making a business card design as immaculate as possible using a simple but pleasing font and typeface instead of creating a fancy design with a hazy font and typeface.
#3 Size, Shape, Resolution, Dimension & Orientation Matter
There is no universally fixed size for business cards worldwide. Every country follows different sizes and dimensions of business cards. For example, US people generally follow the size of 3.5 x 2 inches, while UK people follow 3.3 x 2.1 inches for their business cards.
Moreover, if we talk about the shape of business cards, you will find rectangular ones in most places. Its shape resembles credit cards. But it's not mandatory to adhere to only the size and shape that everyone around you follows. As a business owner, you can definitely go for different shapes and sizes if you want.
Sometimes being different matters a lot when you want to stand out from the rest of the crowd. You can opt for square, vertical, or rounded-rectangle business cards that will help you to represent your brand uniquely. It may let you gain more attention from people who may start knowing more about your business, products, and services.
However, don't always dare to play with the concept called think out of the box, as it might sometimes be harmful to your brand. It's always recommended first to observe the current market situation, competitors, and customers before bringing such huge change!
#4 Prioritize White Space
Maintaining a proper white space is essential to design a result-driven business card. It has its unique role of showcasing business information precisely on the limited space offered by business card templates.
All the information on the business card, including your business name, logo, contact number, email ID, contact address, website URL, services or products, etc., must be conveyed to your prospects clearly without any mess. If your business card has too many elements that do not maintain the required white space in between, it will look cluttered!
So, white space is crucial in increasing clarity and focus, allowing you to build a strong connection with your prospects and final customers. As a leading custom business card design service provider, we consider white space the most crucial element when designing a card for any brand or individual.
#5 Call to Action is a Must
The fundamental importance of any business card is to easily share your contact information with your potential clients anywhere, anytime. It is actually a more powerful direct marketing tool that can generate leads with higher chances of conversion! And that's where the call to action placed on your business card plays an essential role!
A business card without a CTA is just futile! It's all about the call to action for which we can imagine the existence of a business card. Moreover, the place of CTA also impacts a lot to entice prospects and other customers to find out more about your brand or business.
Our professional graphics designers' team always looks into the best way to place CTA to strengthen your relationship with your prospects and current customers while providing business cards, stationery, and corporate brochure design services to our clientele.
#6 Proofreading is Inescapable
A business card with the smallest blunder can blow your brand image out that you can't imagine. Proofreading significantly prevents your brand from the deleterious effect of any fortuitous negligence made while designing business cards. It's not a formality to be fulfilled one time, but it's a process like clockwork!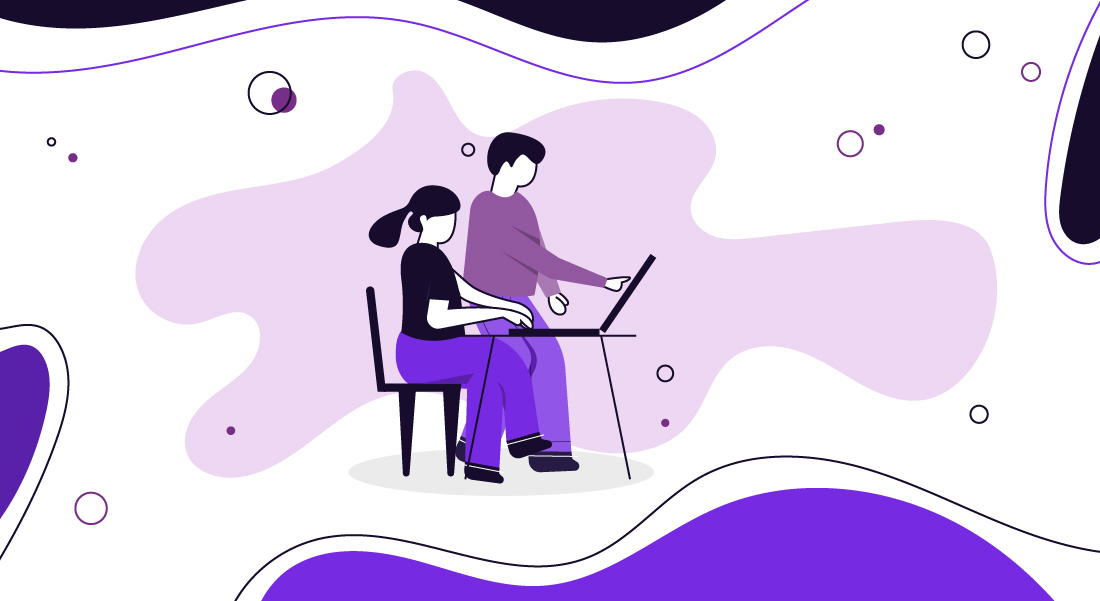 Proofreading is an excellent tool that ensures your business card is 100% error-free and meets the professional design standards required to make your brand stand out among your competitors. We at TheDivineTech give careful consideration to proofreading even while providing the smallest stationery design services to various business verticals.
Conclusion:
It's not just about sharing your contact details with others; a business card is far more than that. It is an efficient direct marketing tool that still holds the same importance amid the full-fledged digital marketing era. So, today, we discussed six tips you should follow to create an ultimate business card design for your brand. Don't miss any while designing yours; we ensure you will undoubtedly find the result-driven output from the above tips.